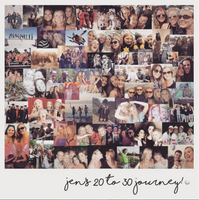 We don't just press PRINT...
When you order with Fireflies Designs we produce prints that we are proud of and that are completely personal to you. We work alongside each customer to ensure 100% satisfaction. 
Our photo print canvases will not just be printed but they will be colour corrected, photoshop scratch/mark edited and upon request can even be printed with effects such as greyscale/sepia.
CONTACT US with your ideas or questions, or find out more by clicking HERE.
Testimonials
This is ABSOLUTELY AMAZING!!! Such a well made piece, its on a proper thick cork, really well finished, the print out is on a good quality fabric and so strong and clear! I just can't wait to see my hubby's face when he unwraps his Xmas gift :) Hayley was so easy to work with, pleasant, polite, helpful, understanding and patient and it didn't take long at all to make the map look exactly like I wanted it to look :) also super fast delivery. Ahhhh it's just so good! Thanks so much Hayley xx

Maria
Loved the map board. I used it as a seating board at my wedding and attached little luggage tags with the pins provided pointing to the country in which each table was named. It was a very quick turn around from ordering to receiving the board - a matter of days. I was also contacted very quickly to approve the proof of what was written on the board (and in the colours I asked for). Now that the wedding is over and done with it is such a lovely keep sake for us which was the original plan. I loved the detail on this map with all the little animals and things surrounding each country giving it a uniqueness than a regular map. Thank you very much, highly recommended and well worthy of the 5 stars

Alison
This item is fabulous! Given as a wedding gift to friends who loved it :-) Must say how brilliant Haley was - she designed a UK version in 3 days after my initial enquiry, and then ensured delivery within 2 so that it arrived in time for the wedding - now that's what you call customer service! Thank you so much :-D

Debbie Barley - Etsy